Wondrous Attractions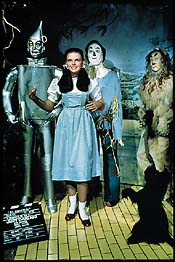 Disneyland is the First Wonder of the Modern World, an astonishing Babylon of entertainment where crickets talk, bears play piano, and a mouse named Mickey holds forth as ruler of the Magic Kingdom. As Disneyland turns the corner on the 20th century and begins to eye its 50th anniversary, California's number one attraction is, in many ways, being reborn as a host of new rides and hotels, including a new themed land dedicated to the Golden State, which will open soon
Nearby, in Buena Park, is Knott's Berry Farm. Like its bigger brother, Knott's is also looking to the future as its new parent company, Cedar Fair, opens up several new rides in the park, beginning with Ghostrider, the tallest and longest wooden rollercoaster in the West. Almost within the coaster's shadow is Movieland Wax Museum, with wax stars like John Wayne, a county resident, and Kevin Costner who played baseball at Cal State Fullerton.
But there is more to Anaheim and Buena Park than theme parks. Almost within the shadow of Disneyland's Matterhorn is Edison Field, formerly called The Big 'A', where the California Angels have been thrilling baseball fans since 1966. Also nearby is Arrowhead Pond, home to the Mighty Ducks hockey team. When the Ducks aren't at home, the Pond is also a popular venue for rock concerts, ice shows, and the John Wooden basketball tournament.
Just south of Anaheim, in Garden Grove, is another wonder of the modern world, the 12-story glass and steel Crystal Cathedral, known for its Easter and Christmas pageants. Not far from South Coast Plaza, in Costa Mesa, is the Caesar's Palace-like compound of the Trinity Broadcasting Network, and further down the freeway, at Mission San Juan Capistrano, is the Old Stone Church, built in the shape of a Latin cross with seven domes, where the swallows still come home to roost in March. Dana Point celebrates the return of the gray leviathans with the Festival of the Whales in March, while in April you can watch the spectacular start of the Newport-Ensenada sailboat race from the beaches around Corona del Mar and Newport.
Summer in the County of Orange means it's time for the annual Festival of Arts/Pageant of the Masters in Laguna Beach, as well as the Sawdust Festival and Art-A-Fair which showcase quality art pieces by over 150 nationally juried artists. Summer also means time for a number of major surfing competitions along the coast including the U.S. Open in Huntington Beach. Anaheim celebrates its German heritage during Oktoberfest, mid-September through October, while Huntington Harbour, Dana Point, and Newport Beach light up the night with their festive boat parades in December.