CREATIVE TEAM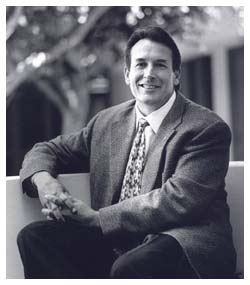 Michael Maxsenti, Publisher, has been a County of Orange resident for over 25 years. He is founder of The Max Company, Newport Beach, which provides a variety of printing services and recently published two visual monographs: Architectural Monograph, Ronchetti Design, 1997, and Laguna Beach, Local Color, 1998. He has served as President, Frye and Smith, Costa Mesa; Chief Operating Officer, Calsonic Miura Graphics, Irvine; Vice-President, The Dot Printer, Irvine; and Vice-President, ColorGraphics, Los Angeles. On the Board of Directors of both the CHOC Foundation and Padrinos, he was founding chairman of the CHOC Padrinos Heroes of the Heart Awards Benefit. In addition currently, he is Marketing Director for a monthly publication, Thee Guide.
Richard Reiser, Project Director, The Max Company, has been a resident of the County of Orange for over 28 years and a business, marketing, advertising professional and consultant for over 30 years. Former Corporate Advertising Manager, Honeywell, Minneapolis, and Vice-President, Cochrane Chase and Co. Advertising, Newport Beach, he is best known as Founder and Chairman of Reiser Williams deYong, a major award-winning advertising agency with $45 million in billings, 90 employees, and offices in Irvine and San Francisco, which he sold in 1987. Returning to graduate school he became a licensed psychotherapist. He co-authored Dying 101: A Short Course on Living for the Terminally Ill, and continues a limited therapy practice, primarily in volunteer activities with terminal patients, the homeless, and chemically dependent. In addition currently, he is Editor for a monthly publication, Thee Guide.
Steve Lauri, Art Director, The Max Company, moved to the County of Orange in 1983. He has been in the advertising and design industry for over 11 years and has held positions of art director at BBDO West, McCaffrey & McCall and Wakeman & deForrest. As a freelance art director/designer for the past 6 years, he has worked on a variety of accounts including Yamaha, Reebok, Canon, Pirelli, Suzuki, Epson, Shimano and Ingram Micro. Awards include Orange County Ad Club: Gold '97, Silver '98 and Merit '92, '93, '97 and Communications Arts Annual '92.
Steve Lauri Advertising/Design
(949) 631-8710
stevelauri@integrityonline7.com
David Lansing, Author and Writer, was born in the County of Orange 45 years ago and is
an MFA graduate of UCI's prestigious creative writing program. Contributing travel writer to Sunset magazine since 1990 he co-authored National Geographic's The American Road, 1998. His book, Scenic Backroads of California, published by Sunset Books in 1999. He has also written numerous essays and travel stories for such publications as National Geographic Traveler, Westways, Los Angeles, Parenting, Los Angeles Times Magazine, House Beautiful, and Snow Country. His on-line travel guides have appeared on Microsoft's "Expedia" and Pacific Bell's "At Hand." He also writes a monthly travel column for Orange Coast magazine, a monthly restaurant review for Parenting, and a weekly column titled "Settings" for the Friday Orange County insert of the Los Angeles Times.
David Lansing
949-642-5923
davidlansing@home.com